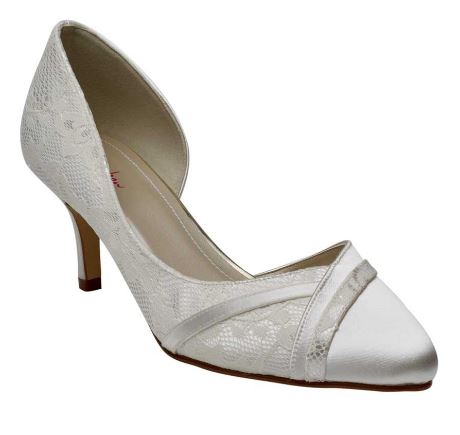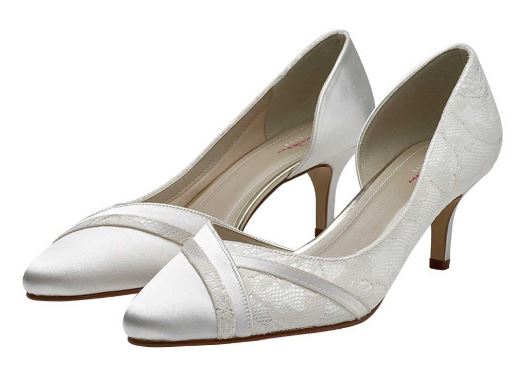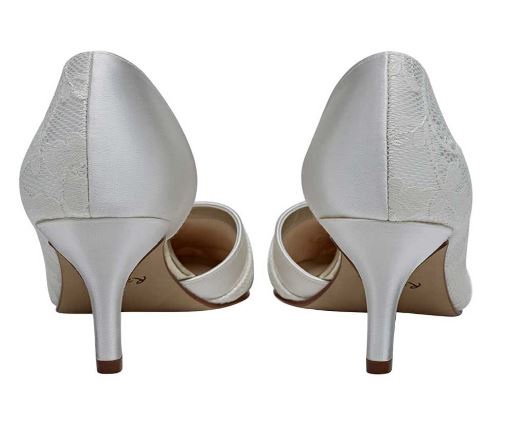 Wilma Open Waist Lace Court Shoe
Shoes and Bags - Lace Shoes
£79.00
Dyeable Open Waisted Lace Court Shoe
A classic lace court shoe finished with ivory satin at the front, with the open waist style elevating the final look of the shoes. Did you know you can have these shoes hand coloured to any shade? We have an in house colourist who can dye your shoes and bag to any colour!

HEEL HEIGHT: 2.5 inches
STYLE: Open Waist
COLOUR AND MATERIAL: Ivory Lace & Satin
DYEABLE: Yes

LIMITED SIZES: DUE TO THIS SHOE STYLE BEING DISCONTINUED, THIS PRODUCT IS ONLY AVAILABLE IN SIZE 3.5

ONLY ONE PAIR LEFT IN STOCK!
Enquire about this Product
Share this Product: